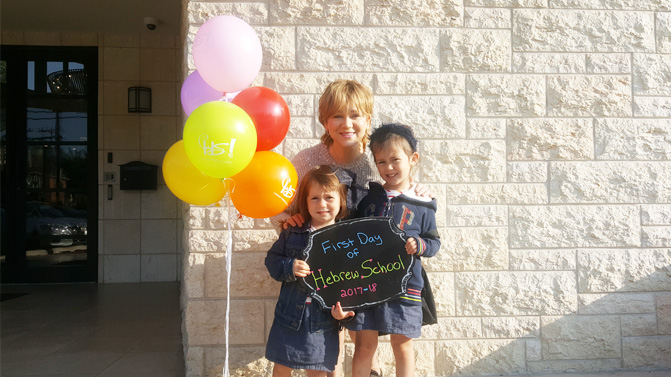 WELCOME TO Wilmette Community Hebrew School
The innovators behind Wilmette Community Hebrew School dream that every Jewish child in our community, ages three to thirteen, have access to a Jewish education. A learning place that is engaging, vibrant and alive. A place that illustrates the joys of tradition, promotes a strong sense of culture and traditional Jewish values, and fosters a generation of inspired Jewish leaders and advocates, imbued with a sense of purpose. An education that instills pride, an awareness of our history, love for the Land of Israel and a genuine understanding of what Judaism is all about.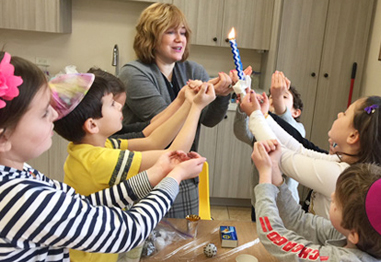 OUR MISSION
Our mission at Wilmette Community Hebrew School is to allow every Jewish child in our community – even those with little or no background – the opportunity to receive a high-quality Jewish education in a nurturing Jewish environment and create memories that will inspire them for a lifetime. Our engaging and innovative Jewish heritage program, Hebrew language curriculum and festival and life cycle celebrations provide our students with an understanding of Judaism that is relevant, meaningful and alive.
Our commitment to excellence ensures that our curriculum and programming are constantly being refined, promoting an unparalleled, leading-edge learning experience.
Joy-filled years at Wilmette Community Hebrew School will build a strong Jewish identity within our students and empower them to use Jewish values as the guiding stepping stones for life.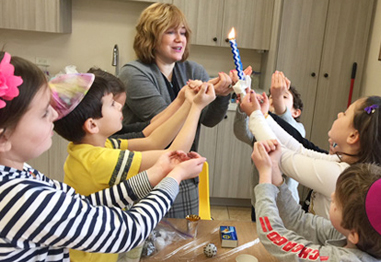 Our Philosophy
Wilmette Community Hebrew School is a warm, all-encompassing, non-judgmental environment; welcoming Jewish families from all backgrounds. We acknowledge and respect the diversity of our children; while emphasizing Jewish values of family, community, compassion, joy, tradition and rituals.
It is for this reason that we do not require any membership or prior affiliations to be part of Wilmette Community Hebrew School. We welcome you to our school community and invite you to join us for our extensive array of programming.
OUR STUDENTS
Our student body is made up of children from various backgrounds and levels of religious awareness. This allows for a fascinating and interesting learning environment for all.
OUR STAFF
At Wilmette Community Hebrew School we take pride in our dedicated team of educators. Our teachers don't view teaching at Wilmette Community Hebrew School as a part-time job. This is their passion. Our teachers and assistants are hand picked for their warmth, passion and desire to impart their love and knowledge of Judaism to their students.
OUR STANDARDS
We work hard to ensure that the children attending our school are given the finest care, in the safest environment possible. Our educators are trained in CPR and First Aid, Wilmette Community Hebrew School is in a secure facility with a cutting edge security system in place, and we revise safety and emergency procedures on a regular basis.